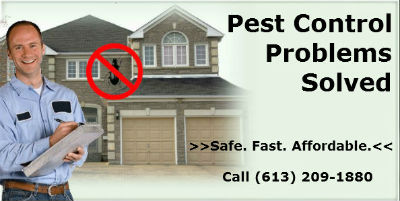 Why Do Skunks Smell?
The most notorious thing skunks are known for are their odour. Mainly used as a defense mechanism against predators, the spray of a skunk can pack a mean punch. Beneath the tail are two internal glands that produce the foul-smelling oily spray. And this spray can be ejected up to three meters. The overpowering spray is a substance called thiol, a strong-smelling organic sulphur compound. It can cause headaches and burning or stinging in the eyes. And while the spray itself is not particularly damaging, the horrible stench it leaves is enough to deter predators.
Why Do Skunks Spray?
Skunks only release their pungent spray when they feel really threatened. Their glands only hold enough spray for five or six strikes, and once it is gone it can take up to 10 days to make more. So before spraying a would-be predator, skunks will give off plenty of warning signs. But when they do the odour is unmistakable. And since skunks are common in urban areas there is always a chance that your pet or child could accidentally get sprayed. If the stench is not taken care of right away it can linger for months.
What can you do?
The foul-smelling spray can get into your home from a variety of different ways. For example you or your pet could have been sprayed, or the skunk could have sprayed something directly adjacent to your home. The best thing you can do if you, your pet, or something else is sprayed by a skunk is to try to remove the skunk smell from people, pets and items as quickly as possible. The longer the odour is on something, the harder it is to get it off. Try to work on getting the skunk smell off items outside of the home, that way you can attempt to prevent bringing the odour inside the home.
Note that the following tactics won't work very well: tomato juice bath, spraying lemon or orange citrus, or masking the smell using Febreze. A mixture of hydrogen peroxide and baking soda works best on people and pets if done within two hours of contamination. If the smell gets into the home, you're looking at washing carpets, walls, counters, or anything that has come into contact with the stench. Remember that deskunking is a process that takes time, as the smell rarely does come out the first time.
What to do if you have a skunk problem?
Contacting professional is the best and cleanest way to deal with a skunk problem. Our company is fully equipped to handle skunk removal in the Ottawa area. In fact we pride ourselves in our ability to avoid the spray. If you need help with skunk removal, give us a call. Our trained technicians standing by waiting to answer any questions and provide general quotes. The quicker you can get your appointment booked, the sooner we can all avoid a smelly situation. Don't hesitate and end up sprayed, give us a call today. Local Skunk Removal Ottawa,ON call (613) 209-1880.