Pest Control and Animal Removal Services in Ottawa, ON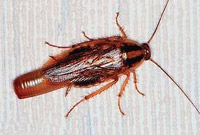 If you are looking for the perfect pest terminator in Ottawa, then you just landed in the right page. We are a locally owned and operated company that have been providing pest control services to the residents and business owners in Ottawa for over twenty years. This simply implies that we have developed the skills and expertise needed to handle any kind of pest infestation as well as well as animal removal. You can thus count on our professionalism and experience to help you do away with the nuisance that pest or animal infestation might be bringing you.
Our services
As the most reputable local pest control services provider, we boast of offering the best services in the field. The following are some of the services that we offer to our clients:
Pest extermination, control and monitoring – we specialize in exterminating all forms of pests whether in the household or in commercial or industrial premises. We not only exterminate them but we offer control and monitoring services to ensure that they do not come back to bother you again.
Wildlife removal – we are also experts in wildlife removal from premises. You will agree that most homes and commercial premises usually have an influx of wild animals like the raccoons and squirrels during the cold months of winter. This is the ideal time when you can take advantage of our services to safely remove the animals. All the methods we use are safe and humane and won't kill, harm or stress them in any way. Our aim is simply to take them out and let them find alternative places where they can stay and save your home from the destruction they may cause.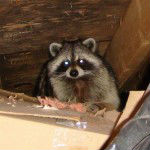 Therefore if you need any pest control Ottawa ON services make contact with our professional team of experts and tap into our experience spanning over twenty years to make your home or business premises free from any form of infestation. Our service area includes Ottawa, ON and the surrounding areas. Pest Control and Animal Removal Services in Ottawa, ON call (613) 209-1880.