Wildlife Removal and Animal Removal Services in Ottawa, ON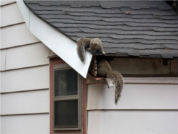 If you are having wildlife problems in your property in Ottawa, then you have landed in the right place. We are a team of experts offering wildlife removal services in Ottawa and the neighboring regions. Over the years since we started our operations, we have helped hundreds of homes to get rid of wildlife in the best possible ways without hurting the animal or the environmnet. We understand that having certain type of wildlife is not just a risk to the safety of the family members but also a risk to the health too.
Our wildlife removal services
When you contact us for the purposes of wildlife control, we will do more than just remove the wild animal from your premises. We will use humane and safe methods to get them out without killing, injuring or stressing them in any way. In order to prevent them from gaining access again in the future, we will do a structural reinforcement where we repair all the structures that might have been damaged due to the intrusion and also seal all the entry points that they might have used to gain access into the premises.
Why work with us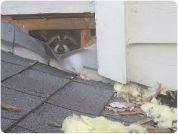 Though there are a number of other animal removal service providers in Ottawa, you stand the chance to gain a lot when you decide to work with us. You will be tapping into our over twenty one years experience in wildlife and animal removal and this will be like a guarantee to the quality of our services to you. We also uphold high professional standards and we will treat your job with the amount of respect it deserves. In addition to all these, we have some of the best rates in animal removal in region and this backed by our no questions asked warranty. We are committed to either offering you quality services or we will repeat the same service again as part of the warranty. Talk to the Pest Control Ottawa team today about our wildlife and animal removal services. Our service area includes Ottawa, ON and the surrounding areas. Wildlife Removal and Animal Removal Services in Ottawa, ON call (613) 209-1880.