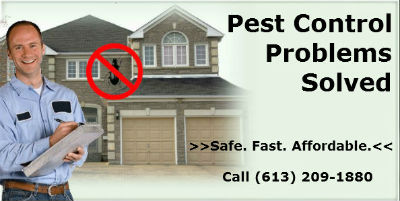 Common Signs
Having a mouse infestation is not an uncommon occurrence in residential homes. It can be difficult sometimes to know whether or not you have a problem within your home, and it is very important that, if there is one, you are aware of it. Of course the most obvious way to know you have a mouse in the home is to see one!
However, sometimes it is not that easy. There are many signs that can assist you in identifying whether or not you have a mouse problem in your home. First, mice tend to leave an unpleasant odor due to the natural odor coming from their fur, as well as the odor coming from their droppings. If you do not usually smell a musky sort of odor, and you have been finding tiny, rod-shaped droppings, then that is a good sign that you have a mouse infestation.
Mice also can leave smears on different areas of the house due to the oils in the fur rubbing against different objects. It is very important that you take the time to keep an eye out for these signs because having a mouse infestation can be a very bad things for your health. Our services can assist in in identifying these sighs so that you can be sure about the situation and it can be addressed properly.
More Signs!
Other common signs of mice in the home are mouse tracks, as well as furniture, plastics, cords, etc., having been gnawed at. Mice love to gnaw away at things and if you notice this around the house then it is very likely that a rodent is the culprit!
Another big sign related to gnawing is seeing materials ripped and scattered throughout the house, whether large or small. This is a sign of nesting. Mice use shredded materials to make their nest and they tend to place it in areas that are often unseen and undisturbed.
It would be very helpful to take the time to look around in areas of the house with small openings, cracks, crates, boxes, etc. These places are common for mice to build and place their nests.
Don't Wait!
Now that you know the common signs that help to identify whether you may or may not have a mouse infestation, you can have a look! It is important to go right ahead and look yourself, however it is essential that you be sure!
That is why we offer reliable, competent, experienced professionals will come and handle the situation themselves. The workers we provide have been in the business for many years and have developed a passion and care for the Ottawa citizen.
It is very important for us as a company to ensure that your home is free from mice. Mice can cause serious illness to humans due to the diseases that they tend to carry. Please, don't hesitate and give us a call! We will be happy to book an appointment right away! Ottawa, ON How To Identify A Mouse Infestation call (613) 209-1880.