Bee Pest Control Removal and Extermination Services in Ottawa, ON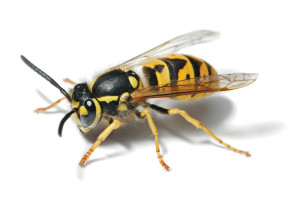 Bees are not the ordinary insects you would wish to entertain around your premises. These are extremely dangerous insects whose stinging potential has the capabilities of being fatal. You therefore have no justification in failing to look of an experienced bee exterminator to come and exterminate them should you notice their presence in your homestead or business premises. It is worth remembering that bees are extremely dangerous and you should never try to exterminate them on your own. This is simply inviting unnecessary trouble.
Our bee removal services
When it comes to bee removal services in Ottawa, we are proud to inform you that we offer the best quality services. We have a team of highly trained technician with the knowledge on bee behavior and who will employ a lot of professionalism in ending the infestation. We have helped to fight and remove bees from over one thousand homes and this can reflect to you the extent of our experience in bee removal. We know all that is to be known about bees ranging from their behavior to the various types that might infest your home. You can therefore rely on us to ensure safe and expedite extermination of bees from your home.
Our bee extermination process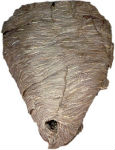 We use a spot on, but simple and effective method in removing the bees. We start by fast conducting a thorough inspection to determine the nature and extent of the infestation. This is then followed by a customized solution since the problem of bee infestation is quite dynamic and there will never be any one-fit-all solution to all of them. We will then apply the customized solution and eliminate all the bees from your premise. All these we do without compromising your safety or that of your neighbors. Hence, feel free to contact Pest Control Ottawa anytime you need bee extermination services in Ottawa. Our service area includes Ottawa, ON and the surrounding areas. Bee Pest Control Removal and Extermination Services in Ottawa, ON call (613) 209-1880.