Mouse Control and Extermination in Ottawa, ON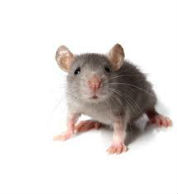 Just like their cousins, the rats, mice also have the same ability to cause damages around the homesteads hence their presence should never be tolerated even for a single second. But it is not only their ability to destroy items in the house that causes a great risk. These tiny rodents also can spread some deadly diseases to human beings. For instance, mice are known to be carriers for some of the dreaded diseases such as meningitis and salmonella which can prove to be fatal if not detected and treated in time. This is why mice extermination is recommended whenever you detect an infestation in your house.
How to know if your premise is under mice infestation
The first way to know if you are facing mice infestation is to physically spot them running around your compound. You are likely to find them in hidden and dark areas such as the garage or the closets where if not detected, they might end up causing wanton destruction with their gnawing and nibbling actions. You can also know that you have a mice infestation if you consistently hear them running or making a lot of noise in attic or in the walls. Finally, if you spot their dropping in one place for a number of times, be sure to know that you are living with a lot of mice and you are in great need of pest control for mice to control and possibly end the infestation.
How our services will help you end the infestation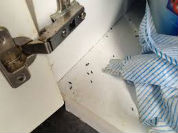 When you engage our pest control mice services, you will get the best possible services you can ever imagine of in Ottawa. We will professionally and efficiently end the infestation. We will also conduct an analysis of your structures to replace the weak ones which are likely to breached should some mice come calling again. In addition to these, we will block all the highways that the mice might have used to gain access into your home so that we prevent future infestations. Contact Pest Control Ottawa today and start the process of taking away the mice infesting your home. Our service area includes Ottawa, ON and the surrounding areas. Mouse Control and Extermination in Ottawa, ON call (613) 209-1880.