Spider Pest Control and Extermination Services in Ottawa, ON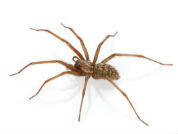 If you are in this place because you are looking for the best spider pest control services in Ottawa, then your search ends right here. We have the solution you have been searching for. Spiders invading our homes can be both a curse and a blessing. This is because spiders feed on other insects hence it will offer natural remedy in controlling those types of insects. But it is important to remember that the presence of spiders is an indication of the presence of other insects hence it could be a pointer to a further and deeper infestation. But you don't have to worry about this. We are able to remove all the spiders as well as other insects that might have found home in your house.
Spiders are dangerous
There are a number of reasons why you should never entertain spiders back at home. The main one is that though they may seem to be a bit docile, there are some species like the black widow which are known to be poisonous and their sting might result into complete paralysis. In order to avert a risk with such a magnitude, seek the services of a spider exterminator should you face infestation however small it might look in the surface.
What you get from us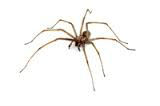 Other than the immense training and skills possessed by our team and spider exterminator, there are several other benefits which you will get by letting us help you end the infestation by spider in your home. To begin with, we will offer you same day inspection and spider removal services hence you won't have to wait longer while the spiders keep on irritating you at home. We also warranty our services. Should we fail in the spider removal, we will retreat your home at no additional charge. Therefore, you stand to lose absolutely nothing by letting us help you remove your spiders. Contact Pest Control Ottawa today and experience an accelerated ending of your spider infestation. Our service area includes Ottawa, ON and the surrounding areas. Spider Pest Control and Extermination Services in Ottawa, ON call (613) 209-1880.