Pest Control and Animal Removal Services in Orléans, Ottawa, ON


Homes are always such huge investments and one should never allow pests or animals to destroy or even compromise their integrity and aesthetics. This is why we come handy as the best local pest control services provider to ensure that your homes are safe and free from any form of intrusion or infestation. For over twenty years now, we have been offering quality pest control and animal removal service to the residents and business owners in Orléans and a majority have come to appreciate the efforts of our teams in relieving their homes of infestation. You too can join the list of our happy clients by letting us take care of your pest problems at home.
Our services
With a competent team of highly trained pest exterminator and animal removal technicians, the following are some of the services you can expect from us:
Extermination and control of all flying and crawling insects
Control and removal of all rodents
Control and removal of all wildlife and animals
Pest and animal exclusion
Commercial and industrial pest control
Since pests and wild animals do not discriminate against the commercial and industrial premises, we have the right solutions to prevent them from causing damages in such places. We have industrial pest extermination services where we come and remove all the pest and animals that might have infested such places and we also have pest control services where after the extermination, we take the necessary measures to ensure that the pest or animals won't be coming back again.
Service Guarantee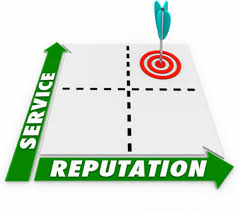 When you enlist our pest control Orléans ON services, we guarantee you the best quality work you can ever get in this region. This is the least you can get from a company with great reputation as ours. To make things even better, we have a full no questions asked warranty should you feel dissatisfied with our services. Therefore, feel free to contact Pest Control Ottawa today having in mind that you are fully covered. Our service area includes Ottawa, ON and the surrounding areas. Pest Control and Animal Removal Services in Orléans, Ottawa, ON call (613) 209-1880.