Pest Control and Animal Removal Services in Gloucester, Ottawa, ON


We are a locally owned and operated pest control and animal removal service provider here in Gloucester. For over twenty years, we have been helping homes and business to stay free and safe from infestation of different kinds of pests and animals. We know that rodents like squirrels and raccoons can be stubborn and annoying during the cold months of winter and we are here to offer you with the best solutions to make them go away and never come back. We also understand how it feels to have lots of rats sprawling all the places in your home. With the help of our pest exterminator, all these can be things of the past after you contact us to work with you.
Our services
As a reputable local pest control services provider, we have diversified the nature of our services to cover virtually all the aspects of pest control and animal removal that you can imagine of.
Briefly described below is a breakdown of our services:
Residential pest control services – we do a thorough inspection in residential premises to identify any forms of pest infestation and intrusion by wild animals. We then use our skills and expertise to make the homes free from such infestation and intrusions.
Commercial and industrial pest control services – since pests do not discriminate against commercial or residential premises, they will attack commercial and industrial premises with the same zeal and passion they have when attacking residential properties. This is why we have solutions that have been tailored for the business premises as well.
Animal removal services – we are also specialized in the removal of all types of animals and reptiles that may invade your premises; residential or commercial. As the best pest control Gloucester ON, we only use safe and humane methods that will not harm the animals in any way while removing them.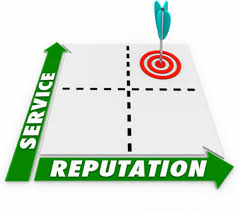 Therefore if you are in need of any of the above services, get in touch with Pest Control Ottawa immediately and we will help you end the nuisance and frustration brought about by such animals and pests. Our service area includes Ottawa, ON and the surrounding areas. Pest Control and Animal Removal Services in Gloucester, Ottawa, ON call (613) 209-1880.