Pest Control and Animal Removal Services in Manotick, Ottawa, ON


Never let pests and wild animals invade you home or business premises when we are equipped with the right solutions to end any form of pest infestation or remove any kind of animals from your homes and business premises. We have been freeing homes of pest infestation and intrusions of wild animals for over twenty years in Manotick and with such an experience we can boldly say that we are the best providers of local pest control services.
Our pest control services
The services we offer in pest control are meant to free your premises from all the forms of infestations you might have. Our pest exterminator has the expertise to deal with pests like rats, mice, all types of flying and crawling insects etc. But we will not only end by the extermination alone. We understand that prevention is the key to averting future infestation so we will conduct a comprehensive analysis of your surroundings to identify the likely things that might have led to the particular infestations. We will then provide you with professional advice on the particular changes you need to effect in your home to stop future pest infestation.
Animal removal services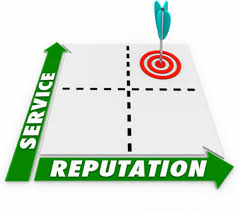 We also offer animal removal services where we remove wild animals from your premises. Though some of these animals might seem harmless, they have the ability to do wanton destruction to your homes. For instance, the raccoons can cause serious damages to your attic should you let them stay there for a while. While removing the animals, we do not kill them. We have safe and humane animal removal methods that will make the animals leave without getting injured or stressed in any way. We remove animals such as squirrels, raccoons, skunks, birds, chipmunks, etc.
If you face any of the above problems, contact Pest Control Ottawa today and take advantage of our pest control Manotick ON services to end the infestation or remove the animals. Our service area includes Ottawa, ON and the surrounding areas. Pest Control and Animal Removal Services in Manotick, Ottawa, ON call (613) 209-1880.