Pest Control and Animal Removal Services in Nepean, Ottawa, ON


We provide excellent pest control services in Nepean and we have been doing so for over twenty years. The residents and business owners of Nepean have always turned to us whenever they faced any forms of pest infestations or intrusions by wild animals. And due to our commitment to quality services, we have never disappointed.
As a company, we take seriously the happiness of our clients and this is our reason why we offer more than just what we are paid for. For instance, when we conduct animal removal services, we will not leave your premises without doing structure reinforcement to repair any damages and seal all the entrances that the animals might have used to access the building. This is in order to prevent future intrusions by the animals.
Benefits of working with us
When you choose to work with us in dealing with your pest control issues, we promise to give you real value for you money. You will not only be impressed by the high levels of professionalism of our pest terminator and other team members, but you will also benefit from the following:
We offer same day inspection and a no obligation phone consultation
If you contact us before noon we will offer you same day services at no extra charges
We warranty the results or a no questions asked policy
We are locally owned and operated hence we understand most of the common pest and animal intrusion problems in Nepean.
Full emergency services available for 24/7
You get to work with a team of highly trained, fully insured and licensed experts.
Discretion while offering our services. We will come to your premises in unmarked vans and do the job quietly without giving your neighbors a clue of what is happening.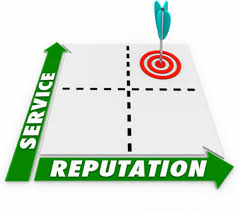 Get in touch with Pest Control Ottawa today and end all forms of pest infestation or animal intrusions you might be currently experiencing. Our service area includes Ottawa, ON and the surrounding areas. Pest Control and Animal Removal Services in Nepean, Ottawa, ON call (613) 209-1880.